Foreword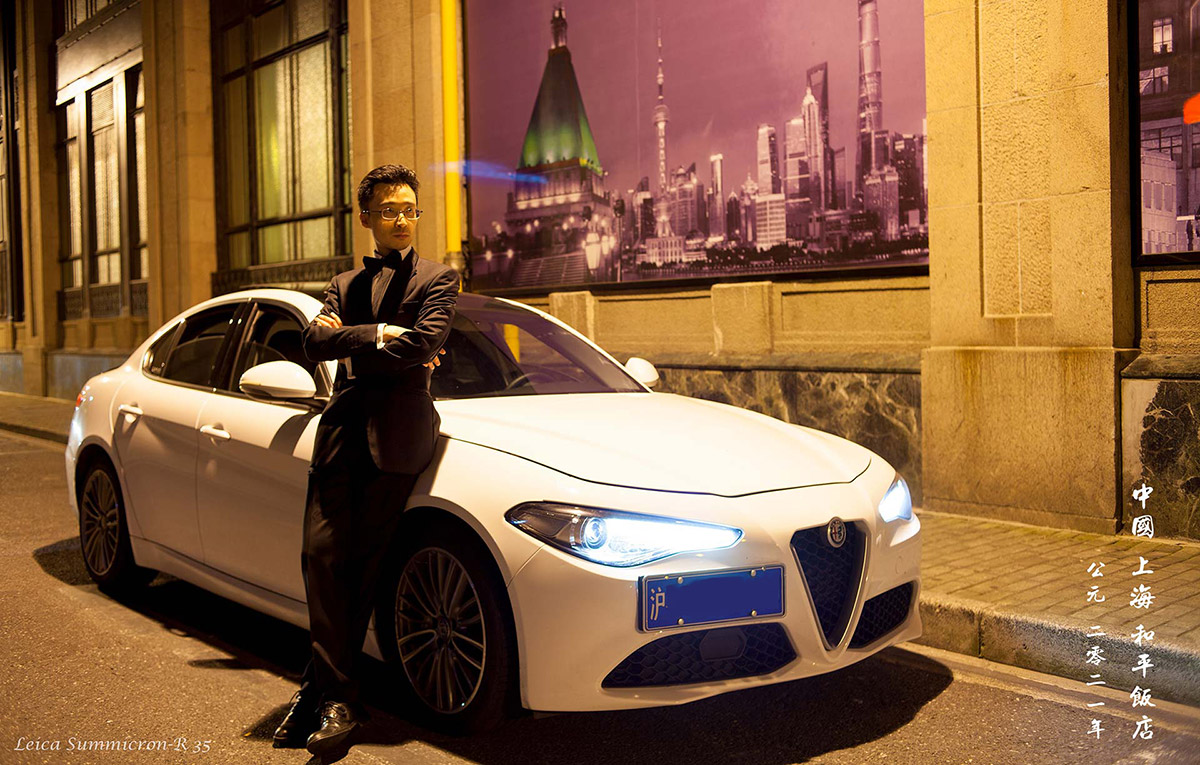 I love knowledge sharing, that's why I created this website. I love cars, technology, photography, high-fidelity audio for classical music, which indeed is leading to a very dangerous trend to the financial well-being. After-all, a human life is short, why not create more innovative content for the world.
Being an aerospace and software engineer, I try to cover topics about engineering problems and practical solutions in the real world, including but not limited to mathematical solutions, computational and numerical methods for daily engineering solutions. It would also cover my experience in web technology system architecture designs, industry and enterprise compliance, Java, J2EE, performance and monitoring, high performance computing, relational and key-value databases and its applications.
While sharing passion in exploring the world of vision, I believe photography is a good mean not only to capture the eternal reminiscence of the beauty of our world, but also a good training to one's soul. To a certain extent, it is an art, and art has no borders.
The blog about photography would cover mostly in improving image quality, colour accuracy in fully managed workflows, both digital and analogue film photography, colour spaces, maintaining quality in scaling, computational optimisations in image processing algorithms, and some equipment review if I find them worthwhile to mention, rather than being a mere commercial product.
With more than 20 years of expertise in software development in various industries (including but not limited to C, Java, FORTRAN, Matlab, Ada, MPI), I believe that the world shall become more efficient and environmental in any of the above-mentioned categories with the assistance of properly-made software.
Equipment
I'm trying to reduce the range of equipment used in the field, as I realised more recently in depth that it does seriously impact creativity. It's not an easy task while being in deep pursue of image quality. Though, true sensational images depend rather on moods and compositions, than technical perfection.
Having endeavoured years ago to switch to medium digital formats, eventually I'm indeed seriously considering switching back solely to analogue films, not only in terms of the sentimental colours that films can give, it however, lies in the process of creating images and its soul. Nevertheless, such a process gets more and more difficult for the years to come.
Only Carl Zeiss and Leica lenses could deliver the sharpness I required, that's why I use them exclusively.
Main Equipment - Medium Format 6x6
The Hasselblad 500C/M System

6x6 films and A12 magazines
Hasselblad CF-39 Digital Back (Kodak KAF-39000 CCD, 48 x 36mm, 16-bit, 39MP)

Lenses

Carl Zeiss Distagon CF 60 f/3,5 T*
Carl Zeiss Planar C 80 f/2,8 T*
Carl Zeiss Sonnar C 150 f/4 T*
Carl Zeiss Sonnar CF 180 f/4 T*
B+W and Heliopan UV Haze, ND, Graduated ND filters, Polarizers, Carl Zeiss Softar I/II/III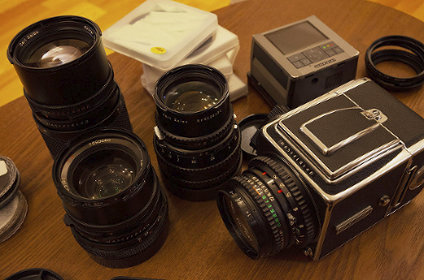 35mm
Leica Super-Angulon-R 21mm f/4 (by Schneider-Kreuznach)
Leica Summicron-R 35mm f/2 II
Leica Summilux-R 50 f/1,4 II
Leica Elmarit-R 90mm f/2,8 II
Carl Zeiss Planar T* ZF 85/1,4
B+W and Heliopan UV Haze, ND filters, Polarizers, Carl Zeiss Softar I
Sony A7R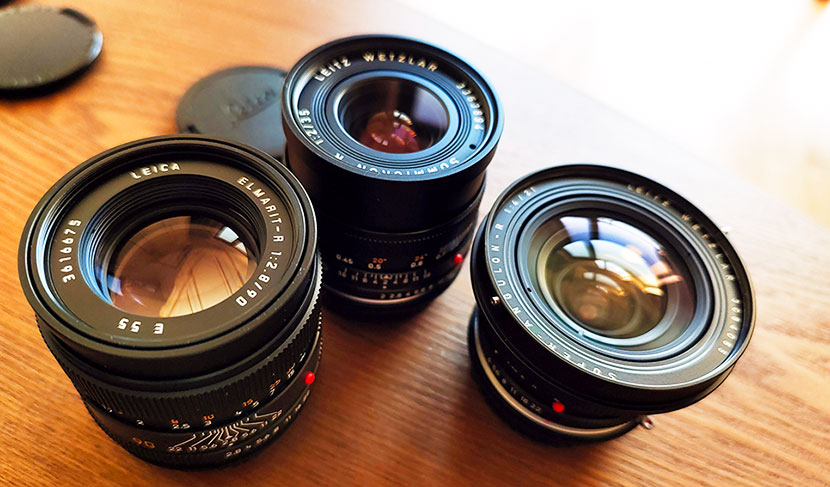 Films
Kodak Ektar 100 Colour Negatives
Kodak Ektachrome E100 Colour Reversal Films
Fuji Velvia 50 Colour Reversal Films
I develop most of the films by myself, for both C-41 using Kodak Flexicolor chemicals and E-6 using Fujifilm Chemicals.
Film Scanners
Epson Perfection GTX-900 / V700 Photo
Heidelberg Prepress DC3000, DC7200 Drum Scanners (lease)
Working Colour Profiles
Hasselblad RGB
ProPhoto RGB
Adobe RGB
DCI-P3 Display
Workstations
AMD Ryzen 9 7900X, 64GB DDR5
Intel Xeon E5-2687W V2, 64GB DDR3 ECC Reg RAM
Nvidia Quadro M5000
PCI-E 4.0 SSD + 4 x HDD on RAID 10
100% Adobe RGB and 100% DCI-P3 full gamut displays.
The Xeon processors and GPU are intended for massive parallel processing.
Light Meters
For light metering on-location, I depend mostly on my experience and pre-tested measurements of various films as controls, with the assistance of light metering apps and simple math calculations to the corresponding EV values. The histogram display on new mirrorless cameras is also a handy tool for quick overview of targeted results. Flash metering is useful for some complex environment.
Recommended Mobile App: Light Meter Pro
Retired or Disposed
Nikon D40X
Carl Zeiss Jena Pancolar MC 50mm f/1.8
Canon 5d2

(very unsatisfied, but cheap, did the job)
Software
I technically only use Hasselblad Phocus and Capture One Pro exclusively for image post-processing, with very minor usage of Photoshop for retouching, mostly for rescaling and tonal adjustments purposes only. Capture One is an incredible piece of professional software built by professionals for professionals.
Image and Resource Usages
All resources in this site are copyrighted. However, I do enjoy sharing knowledge while having full respect to creativity and innovation. You are allowed to link images under 1200x600 pixels from this website under the the matcphotos.com domain. Storing and hosting on-premise images from the Site is prohibited without a granted license. Therefore, the Access-Control-Allow-Origin for static images have been relaxed. Please add the attribution "© Mat C Photos" with the link to this website when using (linking) images or any other materials from this site, or simply insert the following HTML code as your image caption.
<a href="https://www.matcphotos.com/" rel="external" target="_blank">&copy; Mat C Photos</a>
Contact
Feel free to contact me for extended image usages or prints.
For technical discussions, or should any errors spotted and suggestions, do not hesitate to drop me an e-mail either.
Last but not least, I do hope the content in this website would bring good knowledge to share to the audience.
My Instagram: @matcfotos
My contact info is available after the Captcha solution below.